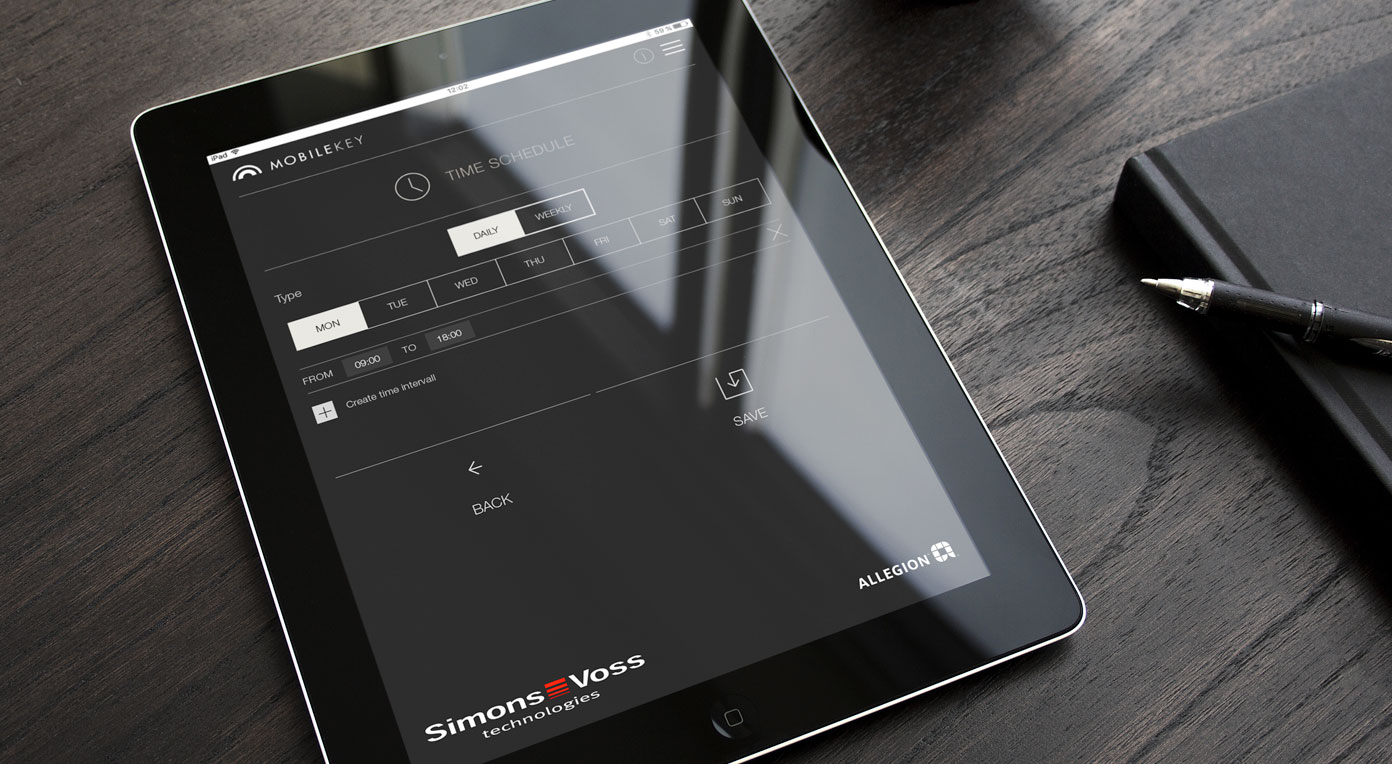 Use your Internet-capable computer, tablet or smart phone to create personal locking plans. Who is allowed to enter which rooms, when and for how long? Our web app lets you take care of this in just a few simple clicks. Then, the data is transmitted to the digital door cylinders with the config device – or via SmartBridge in the online version. Done.
The frustration of having lost your keys is now a thing of the past. If you lose a transponder, you simply block it in a matter of a few seconds. Setting up a new one takes just a couple of minutes.
And what if friends or workmen are at your door while you're away? With the online version of MobileKey, you can simply unlock your door from wherever you happen to be!

Setting up and running MobileKey is very easy with the free web application – you are just a few clicks away from lots of added comfort and security.